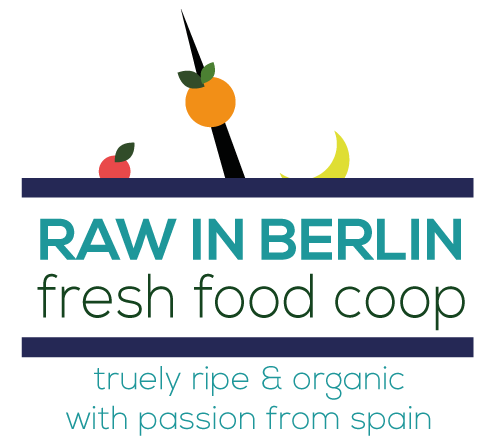 Purely Ripe Fruit and Veggies directly from Organic Farmers Now Available
Dear fruit lovers, dear friends,

You can now get truly natural fruit & veggies that is grown and picked in season, sustainable from small farmers in Spain, Andalusia (our neighbours when it comes to more tropical fruit). Growers who care about nature, doing multi-diverse farming and most importantly who care about taste and nutrition, because all fruit ripens in the sun on the trees with absolutely no treatment while growing or after – totally pure, organic and delicious!

Living in Berlin? Even better – join our Raw in Berlin Fresh Food-Coop.

In short: Become part of the Berlin consumer group and enjoy some of Garden Eden's finest fruits! This is a non-profit food distribution where we order boxes directly from organic farmers, so pricing will be in your and the farmers sense, this means fair pay.

Depending on the season we are talking about different varieties of mangoes, oranges, grapefruits, lemons, avocados, cherimoyas, kakis/persimmons, grapes, papaya, pomegranates, bananas, chestnuts, pumpkin, sweet potato, dried tomatoes and figs... but also seaweed, olives and different nuts like almonds, macadamia, pecans and pistachios.

Want to know more about what's behind all this? Read the full message.